Electronic Bike Lockers
Using eLockers, you can park your bike in a secure, enclosed locker with keycard access — first come, first served. Parking costs just pennies per hour, with no monthly fee.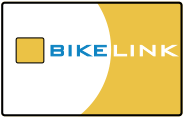 BikeLink keycard access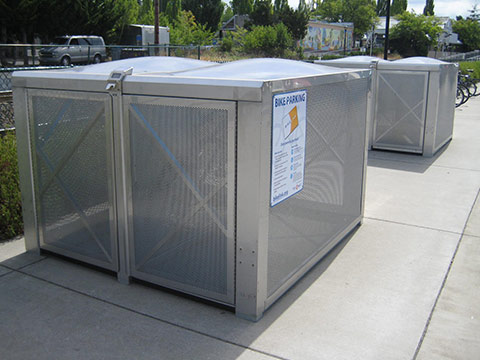 How it works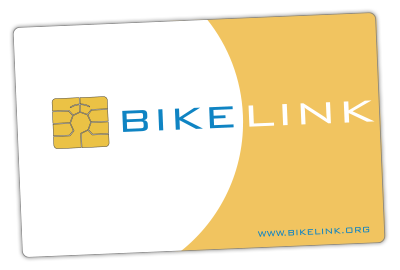 Buy a $20 keycard online from BikeLink 888-540-0546. A one-time fee of $5 is charged to activate your card. Keycards are also available at the TriMet Customer Support Center at Pioneer Courthouse Square.
To park your bike, insert your keycard firmly in the reader on the door of the eLocker.
Select the duration of time your bike will be parked.
Remove your keycard and the door will open.
Put your bike inside the eLocker and make sure to close the door securely.
Pay just 5 cents/hour. If the meter expires, extra time costs 12 cents/hour.
You can rent a locker for up to 10 days. If you leave a bike longer than 14 days, the bike is considered abandoned.
Use your keycard at any BikeLink facility nationwide—that includes our Bike & Ride facilities.
eLockers are accessible 24 hours a day with your keycard.
Still have questions? Read the Q & A.
Locations
About TriMet's eLockers
Until now, renting an assigned bike locker was the best way to protect your bike from both theft and parts removal. Unfortunately, an assigned space is not a very efficient use of resources. Most assigned bike lockers have long waiting lists, but are actually empty most of the time.
Like curbside parking for cars, the spaces in eLockers are shared. Compared to assigned parking systems, electronic bike lockers can serve 5 to 7 times more cyclists each year.
Learn more