TransitTracker by Text Message
Get real-time arrival information in seconds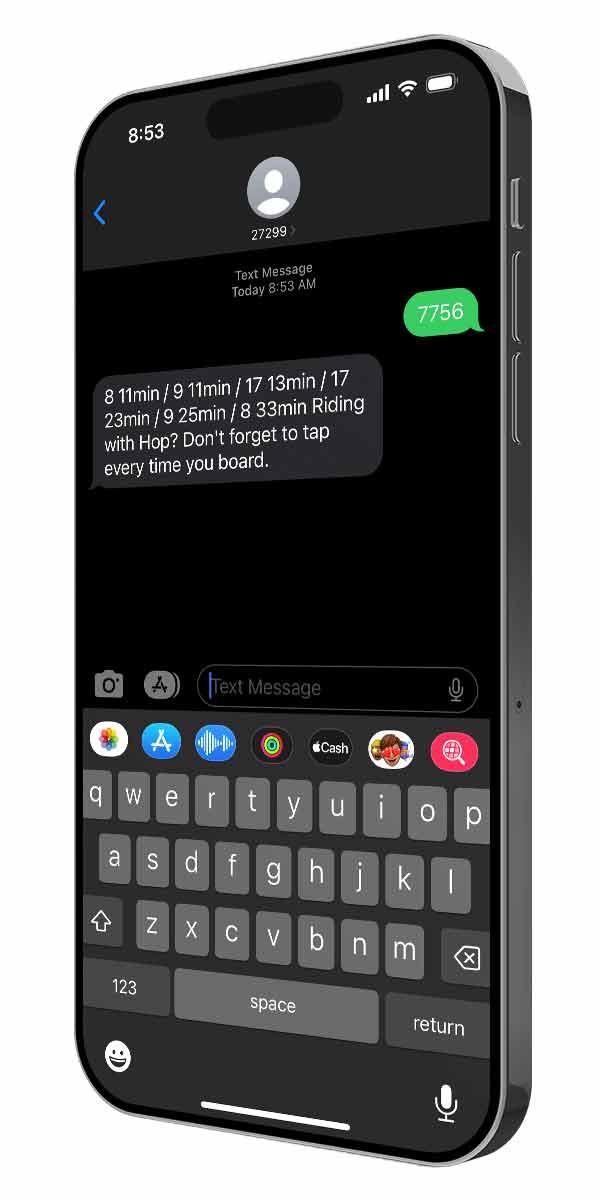 You can get TransitTracker™ arrival times on your phone in a text message. Just text your Stop ID Number to 27299 to get arrivals for the buses and trains serving that stop.
Here are some examples:
Text 3633 for the next arrivals at Madison & Grand
Text 3633 14 for only the next 14-Hawthorne arrivals at Madison & Grand
Text 8377 red for only the next MAX Red Line arrivals at Rose Quarter MAX Station
Stop ID Numbers are posted at many bus stops and rail stations, and we're posting more every month. You can look up a Stop ID Number here at trimet.org using the Stops & Stations tool. Just enter an address or intersection.
Note: TransitTracker by Text Message does not include Service Alerts at this time.
SMS Terms and Conditions: By using this service, you agree to pay the charges to your wireless bill or to have them deducted from your prepaid balance for this service. Message and data rates may apply. Requires text-enabled handset.
Related