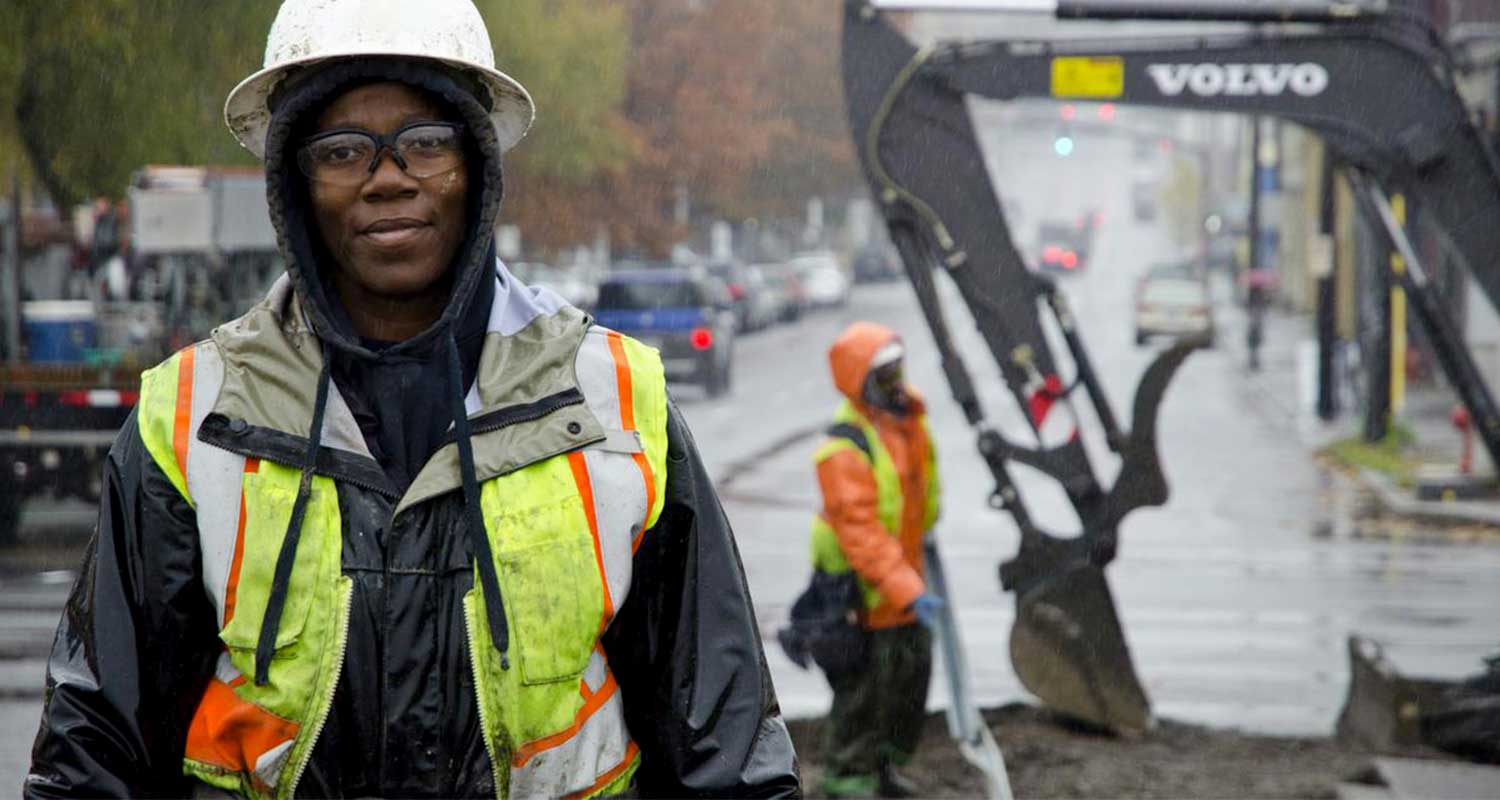 Disadvantaged Business Enterprise Program
We believe the businesses and people building our transit system should represent the demographics and diversity of our region. That's why we are committed to providing opportunities for Disadvantaged Business Enterprises (DBEs) and a diverse workforce in our efforts to improve mobility throughout the Portland metro area.
In order to accomplish this, our Department of Transit Equity, Inclusion and Commnity Affairs oversees a nationally recognized DBE program. We also promote opportunities for women and people of color through our construction workforce hiring and training program.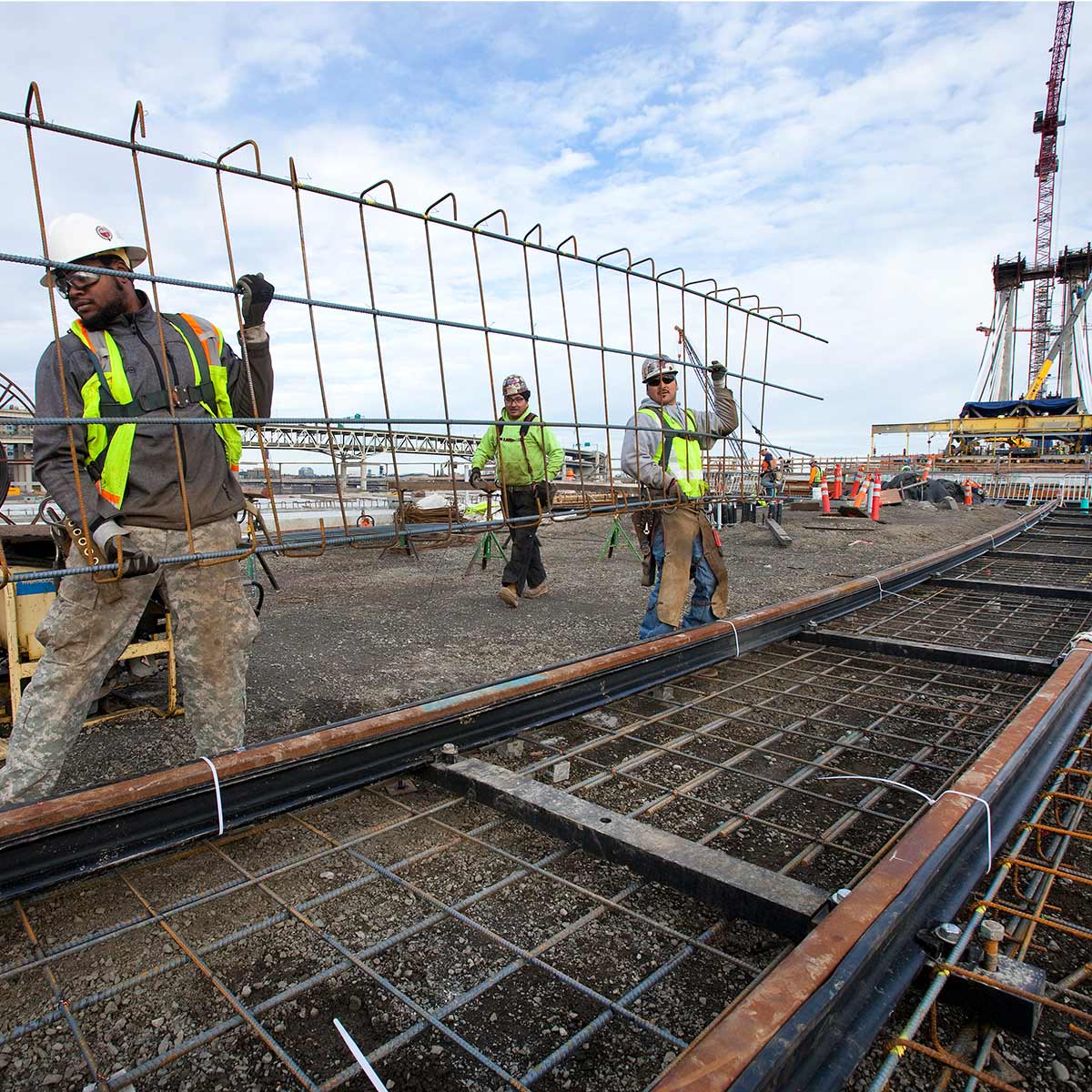 Economic Equity Opportunities
We believe the businesses and people building our transit system should represent the demographics and diversity of our region.
Register and view our current opportunities
If you would like to be notified of future bidding opportunities that match your firm's capabilities, please register as a vendor.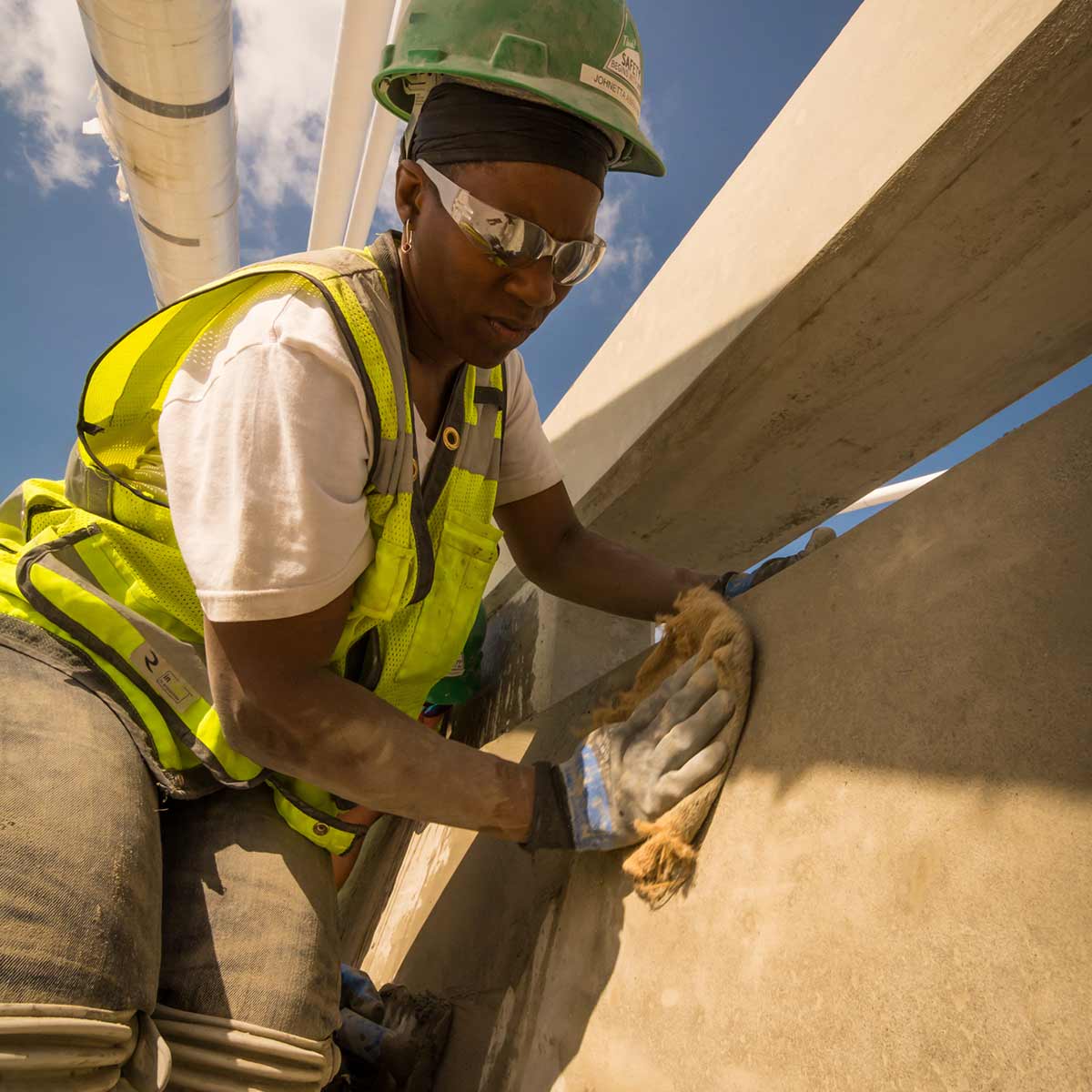 Small Business Enterprise (SBE) Program
Our goal is to award certified small businesses at least 20 percent of our contracting dollars.
What is an SBE?
Small Business Enterprises are small, for-profit business that are certified by the State of Oregon's Certification Office for Business Inclusion and Diversity (COBID) as one or more of the following:
Minority Business Enterprise (MBE)
Women Business Enterprise (WBE)
Service-Disabled Veteran Business Enterprise (SDVBE)
Emerging Small Business (ESB)
Disadvantaged Business Enterprise (DBE)
For more information on getting certified as an SBE:
For more information on getting certified as an 8(a) small business: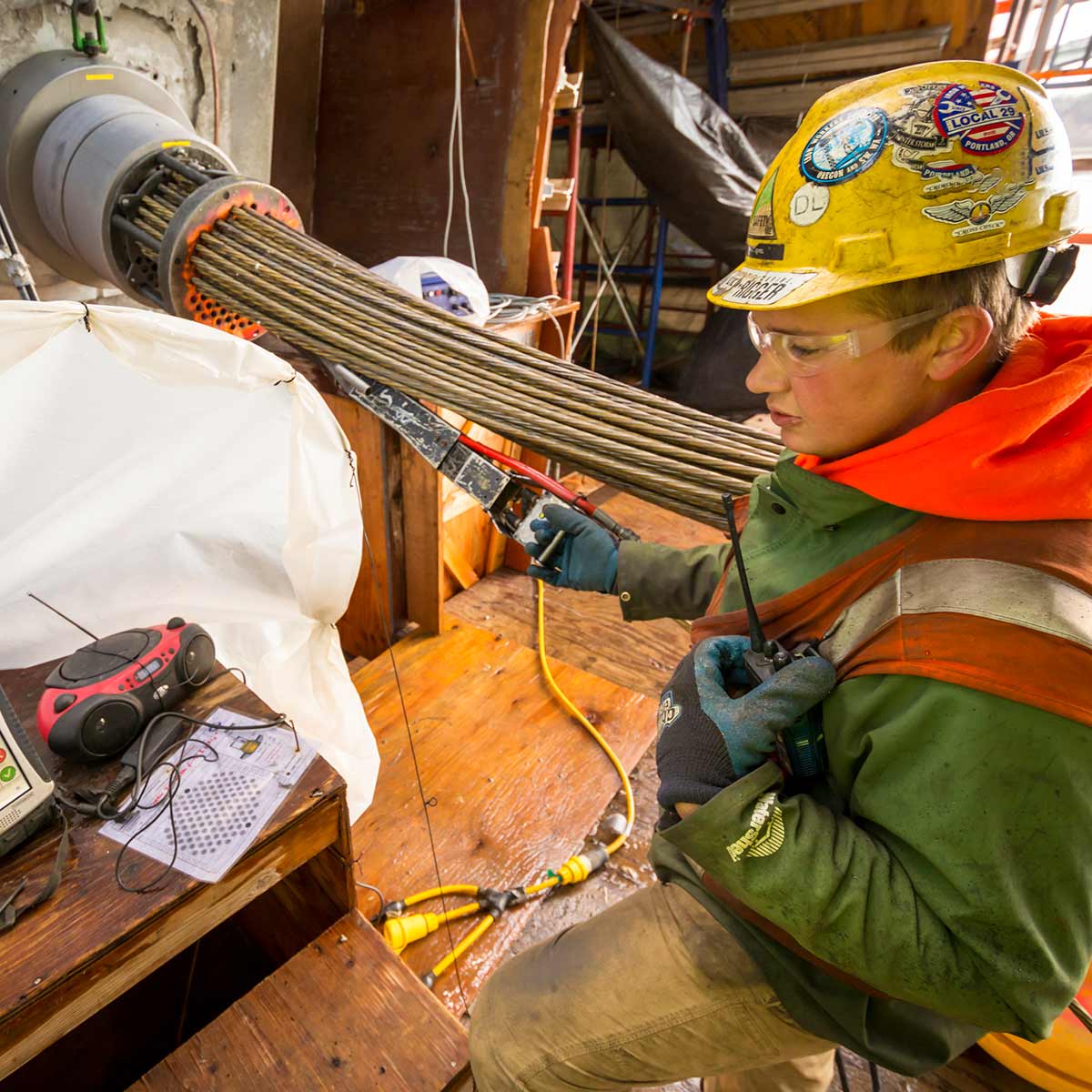 Workforce Training and Hiring Program
We support building a diverse, skilled workforce for the construction industry and increasing the number of apprentices.
Program overview
In response to the declining number of qualified trade craft workers in the construction industry, TriMet implemented a Workforce Training and Hiring Program to grow the pool of workers for future projects. Our program maximizes apprenticeship opportunities on our projects for people of color, women and economically disadvantaged workers. The goals include:
On construction contracts greater than $200,000 contractors commit to providing workforce training opportunities in all trades associated with an apprenticeship program
The percentage of workforce hours performed by apprentices must be at least 20% for each apprentice-able trade
Workforce diversity will reflect the diversity of the Portland metro area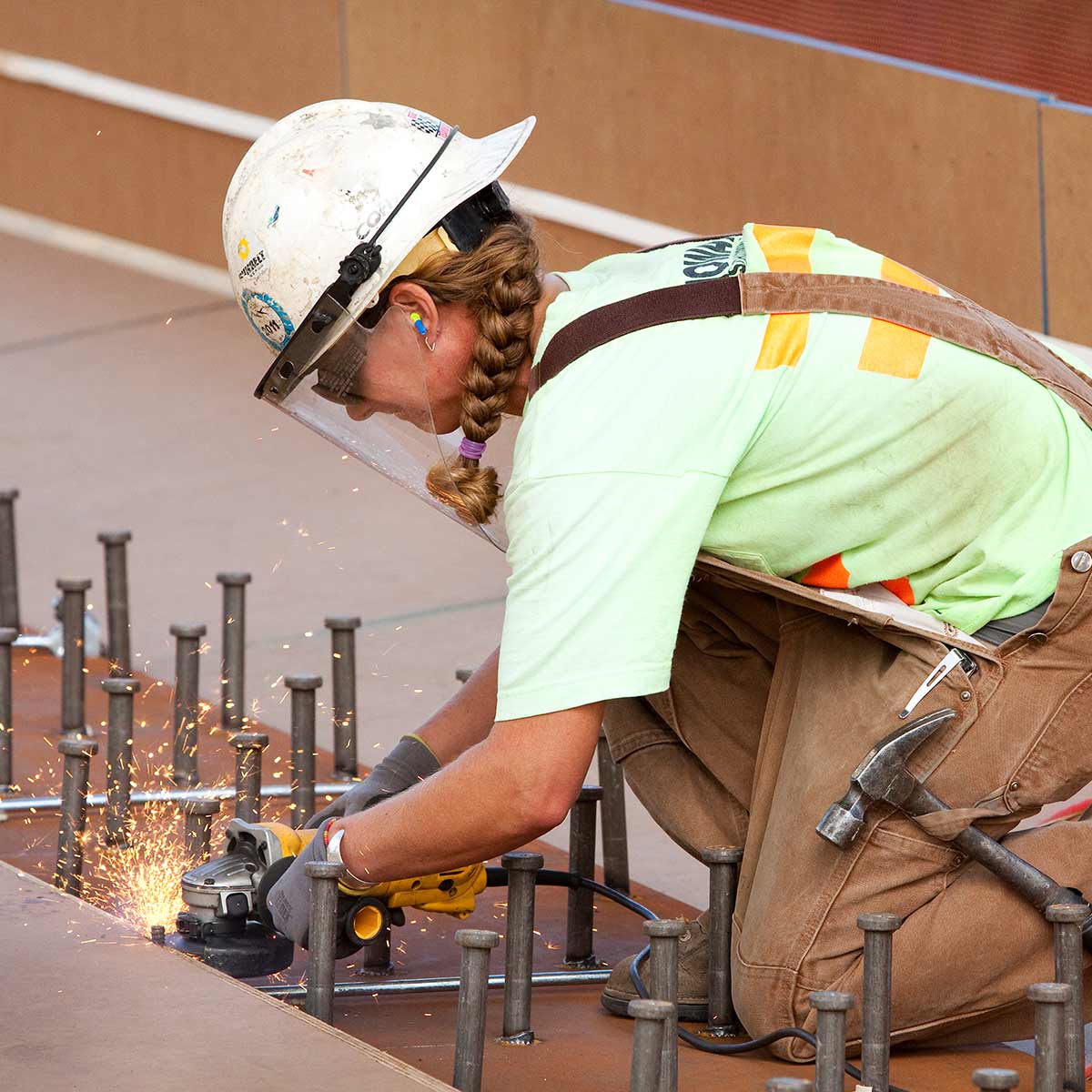 Vendor Training and Resources
LCP Tracker
TriMet's Certified Payroll and Workforce Diversity Reporting System
B2G
TriMet's DBE and Certified Small Business Diversity Compliance Reporting System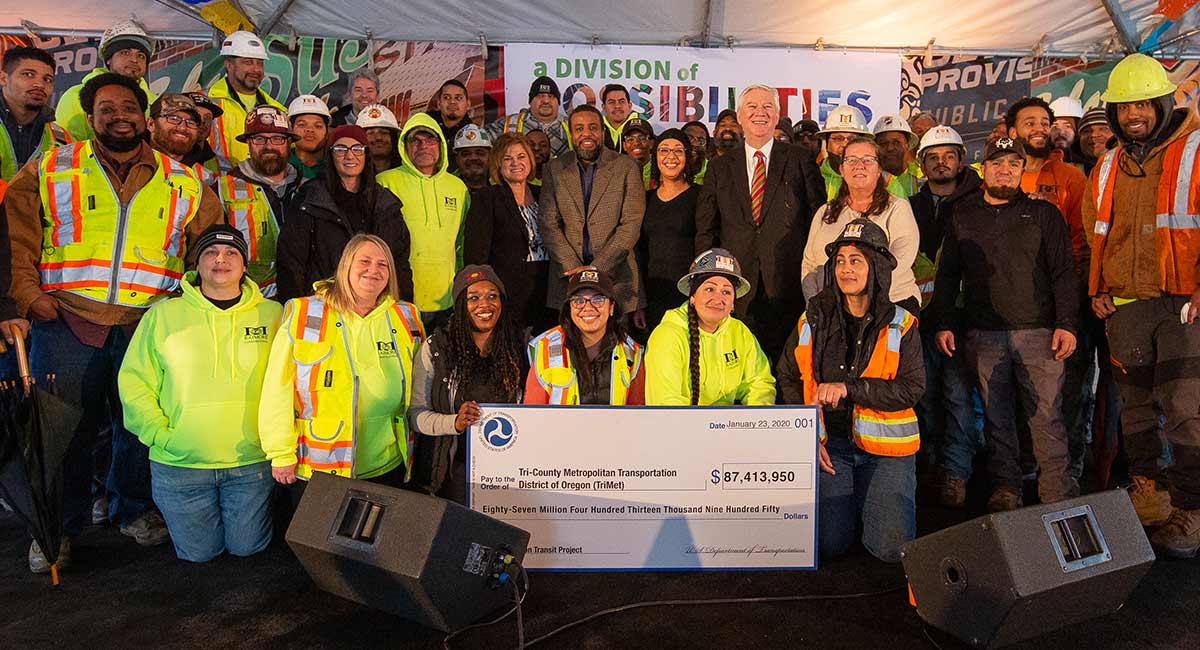 Current projects with DBE firms
Contractor spotlight: C.O.A.T. Flagging
Projects with DBE, MBE, WBE, SDVBE and ESB firms
Working with DBEs on recent MAX projects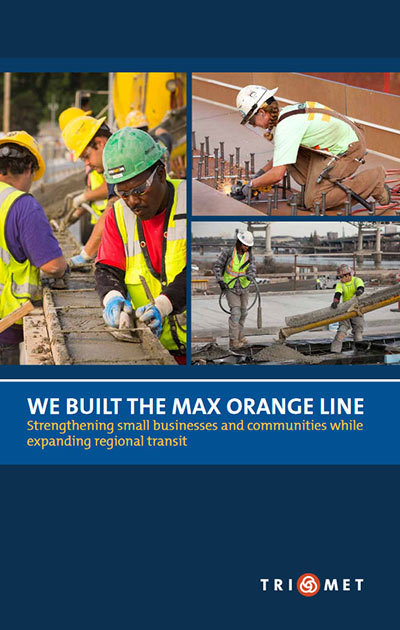 MAX Orange Line
The Portland-Milwaukie Light Rail Transit Project, which resulted in the MAX Orange Line, broke previous DBE records for a light rail project. DBE contracts exceeded 25 percent ($174.8 million) of all contracts awarded on the project. DBE contractors performed on engineering and design contracts as well as construction work.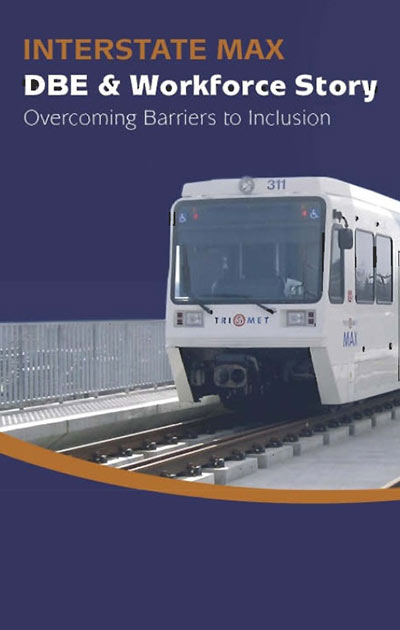 MAX Yellow Line
TriMet and its prime contractors worked to ensure that the Interstate MAX Yellow Line was built by people from the community, especially from North and Northeast Portland. As a result, local DBE firms secured 19 percent of the contract dollars — valued at $35 million. The project has become a national model for DBE participation.
More information
Our committment to diversity, equity and inclusion
Questions?
Contact John Gardner, Director, Equity, Inclusion, & Community Affairs at Gardnerj@TriMet.org or call 503-962-2217
FY2023–25 Draft Goal for DBE Contracting
Every three years, TriMet is required to submit its aspirational goal for Disadvantaged Business Enterprise (DBE) contracting to the Federal Transit Administration.
Our draft goal for Fiscal Years 2023–2025 is 14.85%