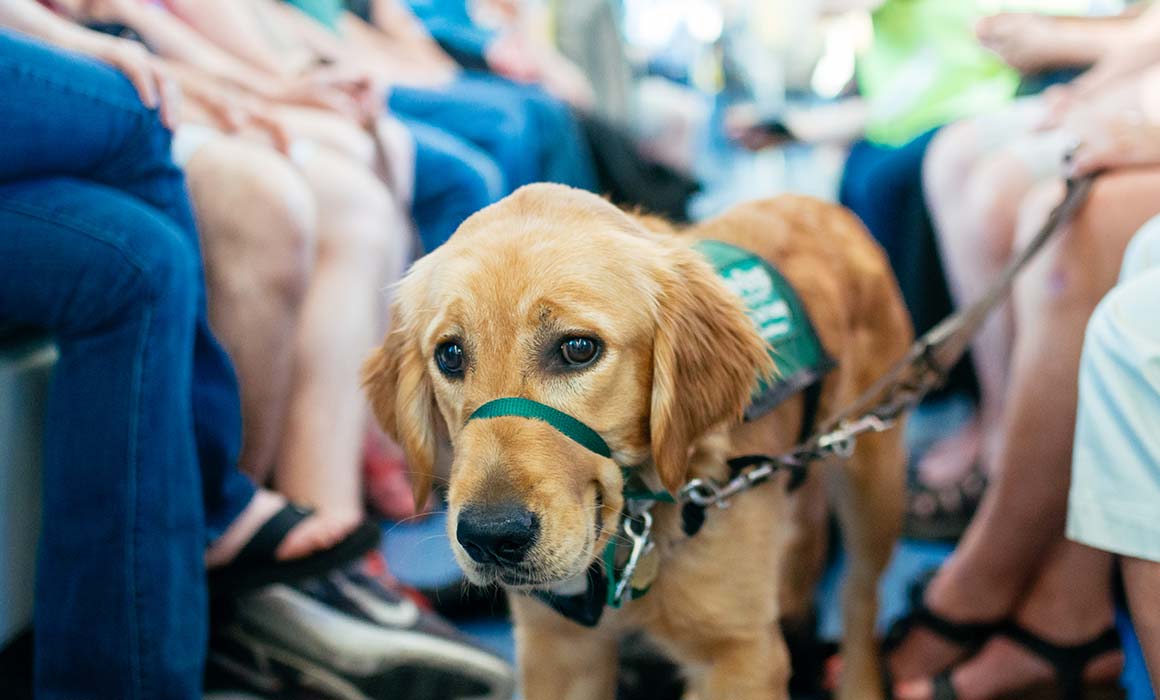 Service Animals on TriMet
Your service animal is welcome on TriMet. No permit is required, but you may be asked to confirm that your animal is a service animal. You are responsible for the care and supervision of your animal while on board.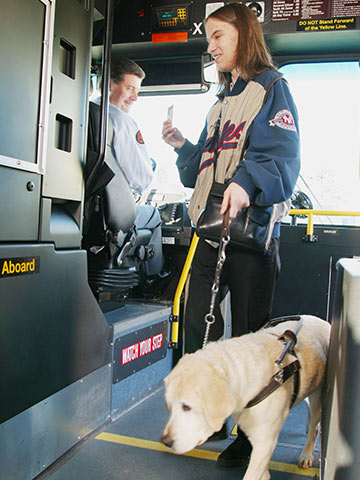 If you are planning on bringing your service animal on a bus or train, please follow these guidelines:
Your animal must be on a leash or in a closed carrier, remain under your control and behave appropriately.
The animal must remain at your feet or on your lap. The animal may not sit on a vehicle seat.
The animal must not be aggressive toward people or other animals.
The animal must be housebroken.
You are responsible for any damage or soiling caused by the animal.
If you have any questions about bringing your service animal on TriMet, please call us at 503-962-2455 or email accessible@trimet.org.
Download
Service animal definition from TriMet Code Chapter 28: Regulations Governing Conduct on District Property PDF
TriMet Administrative Rules for the Transport of Non-Canine Service Animals PDF
Learn more